Second, I assumed that you want to do things the fast and easy way and not necessarily the old-fashioned way. As you'll likely find out by talking to other woodworkers, you can find almost as many ways to perform a task as you can find woodworkers. Everyone has his own unique way to do things and mine involves taking advantage of modern tools and shortcuts, rather than using old-fashioned, time-consuming, and often frustrating approaches that can be done better with modern tools and approaches (do you sense a little bias here?). For example, if you want to find out how to craft dovetails by hand with a chisel and backsaw, buy another book. But if you want to make joints that are just as strong and beautiful in a fraction of the time with a router and a jig, then this book is for you. (Don't worry, in this book, you will still get to see many of the traditional ways things are done, if for no other reason than to help you decide for yourself how you want to approach a task.)
No joke. As you get into building you'll discover that woodworkers use jigs for everything, and that can be intimidating. The Kreg Jig company has absolutely knocked it out of the park in making jigs accessible, easy to use, and so incredibly useful that you'll wonder why you didn't think of that. They are affordable, and after just one build you will be singing the holy Kreg praises. I won't go into each one, though I am happy to answer any questions you may have. Here's a list of the jigs I have used and found incredibly helpful. (It's a growing list!)
I was telling my brother of the different ways I sharpen and he seemed interested in the slab/sandpaper method. When I went to get the extra supplies I picked up a slab of granite, adhesive, and sandpaper for sharpening. When the job was completed, the saw, the can of finish, and the slab with sandpaper were gifted to my brother. I could have shortened my list a little,
I agree, that's a nice and easy set up to start with. I'd say a block plane it's handy for small areas, and touch ups. A no.5 is excellent but a bit heavy and tiring sometimes. I find that a nice rabbet block plane (shoulder + block) with two irons with different sharpening angles it's essential to me. One fine flat rasp and a medium flat file would complete my set.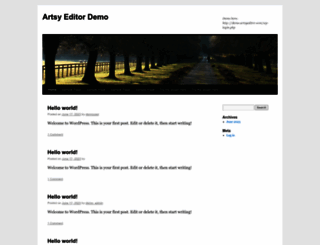 No joke. As you get into building you'll discover that woodworkers use jigs for everything, and that can be intimidating. The Kreg Jig company has absolutely knocked it out of the park in making jigs accessible, easy to use, and so incredibly useful that you'll wonder why you didn't think of that. They are affordable, and after just one build you will be singing the holy Kreg praises. I won't go into each one, though I am happy to answer any questions you may have. Here's a list of the jigs I have used and found incredibly helpful. (It's a growing list!)
Being without machinery to dimension and dress rough timber myself I can definitely see the benefit, but I think the investment (both in money and space) in machinery like this is premature for 'basic' woodworking. Additionally, without some other machinery (table saw, bandsaw) you're still going to have trouble dimensioning smaller timber for projects from large/rough stock (e.g. producing timber strips for case fronts, ripping to reduce thickness, etc).
I just moved overseas and had to give up all of my power tools due to space limitations and power incompatibility. Upon arrival the first power tool that I bought was a cordless drill/driver and the second was a circular saw. I then modified the saw to improve its performance for cabinet quality work by putting a zero clearance baseplate (just a piece of 1/4″ plywood screwed to the base) this allows the saw to cut plywood panels without tearing up the edges. I also bought a length of aluminum rectangle tube stock for a straight edge. Together the straight edge and the zero clearance baseplate makes the circular saw a fairly accurate tool for plywood construction projects. It's not as easy to use as a Festool track saw but it cuts almost as clean and cost about 1/5th the price.
But until then, I've been thinking of other ways to use my hands and create things.  (Even though many of our saws and tools have been stolen.) But I'm feeling a little antsy to make some quick projects, because creating makes me extremely happy…..so we're calling this surge in me to create something simple, THERAPY.  In fact, I need to call up a few friends and have them make some with me because friends and creating is a favorite combo of mine!  (Any out of town-ers want to fly in?! ;) )